Krach Institute Events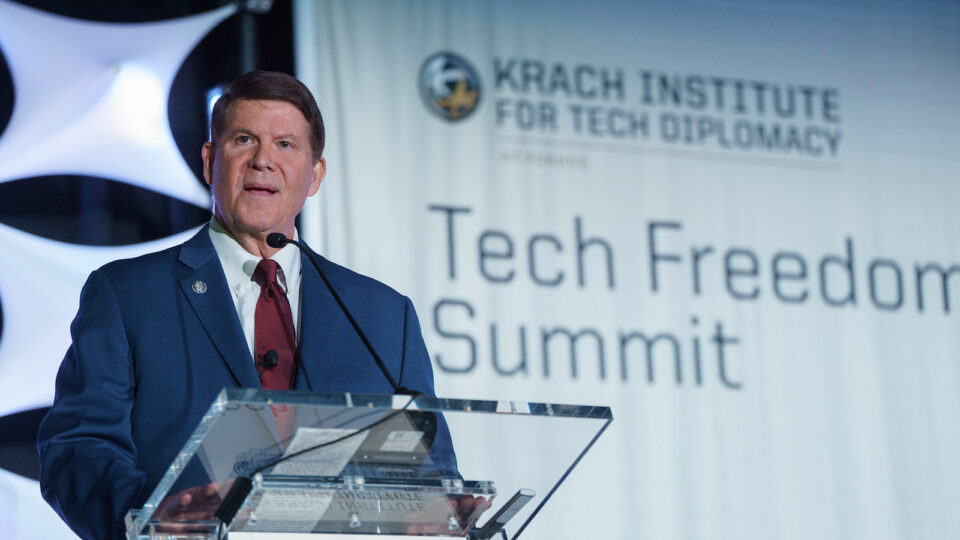 Featured
On November 8, 2023, the Krach Institute for Tech Diplomacy at Purdue hosted our annual Tech Freedom Summit, bringing together leaders and innovators in technology and diplomacy.

This year's summit featured influential speakers such as U.S. Senator Todd Young, Purdue University President Mung Chiang, Former Assistant Secretary of State for Economic & Business Affairs Manisha Singh, Kearney Board Director Ben Smith, aerospace pioneer Dana Linnet, and other experts. They shared valuable insights on trusted tech principles and the importance of freedom in our evolving digital age.
Past Events
10.19.23
Michelle Giuda, CEO, Krach Institute for Tech Diplomacy at Purdue joins Dan Negrea, Senior Director of the Freedom and Prosperity Center, Atlantic Council and Kimberly Reed, Former Chairman of the Board of Directors, President and CEO at Export-Import Bank of the US for a discussion with Steve Clemons, Founding Editor at Large, SEMAFOR, on economic development in Romania.
See Recap