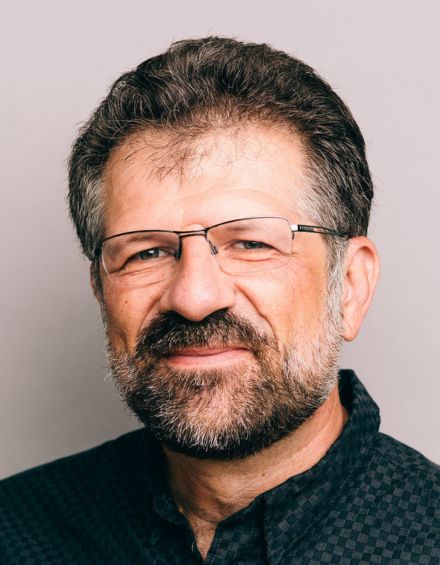 Dr. Sorin Matei is the College of Liberal Arts Associated Dean of Research and Graduate Education and Professor of Communication, Brian Lamb School of Communication. He studies the relationship between information technology, group behavior, and social structures in a variety of contexts. His most recent book, Structural Differentiation in Social Media, studied 10 years-worth of Wikipedia editing or 250 million individual contributions to the site. The volume offers a new view on how online groups emerge. It identifies specific evolutionary phases, including a bureaucratic one. The book emphasizes the role of strong although temporary leaders for the success of any online project. His research also investigates the role played by social media cognition and emotional responses on risk-prone or risk-averse behavior in natural emergencies. He is also known for his work on ethics in big data and for his multidisciplinary, international projects, such as EUNOMIA, recently awarded a 2,900,000 Euro grant by the European Union Horizon 2020 program and Kredible.Net previously funded by the National Science Foundation. Dr. Matei leads the Global Communication Study Abroad program organized with support experts from the French National Assembly and from the French Superior Council for Audio-Visual Media (FCC equivalent). 
He has published nine books and articles in the Journal of Communication, Communication Research, Information Society, and Foreign Policy. His work was funded by the National Science Foundation and is conducted in collaboration with colleagues from a variety of campus units, such as Computer Science and Engineering. Dr. Matei's teaching portfolio includes social media analytics, online interaction and facilitation, and global social media research. His teaching makes use of a number of software platforms he has codeveloped, such as Visible Effort or Visible Past.  Dr. Matei is also known for his media work. He is a former BBC World Service journalist whose contributions have been published in Esquire and leading Romanian newspapers. In Romania, he is known for his books Boierii Mintii (The Mind Boyars), Idolii forului (Idols of the forum), and Idei de schimb (Spare ideas). 
I am passionate about making connections between disparate fields, such as engineering, computer science, and social science broadly understood to understand human collaboration and conflict on a large scale. I am a practical theorist who believes that there is no more practical thing than a good theory or model.