You can find a selection of videos and photos from the Summit below.
Please feel free to replay and view at your convenience.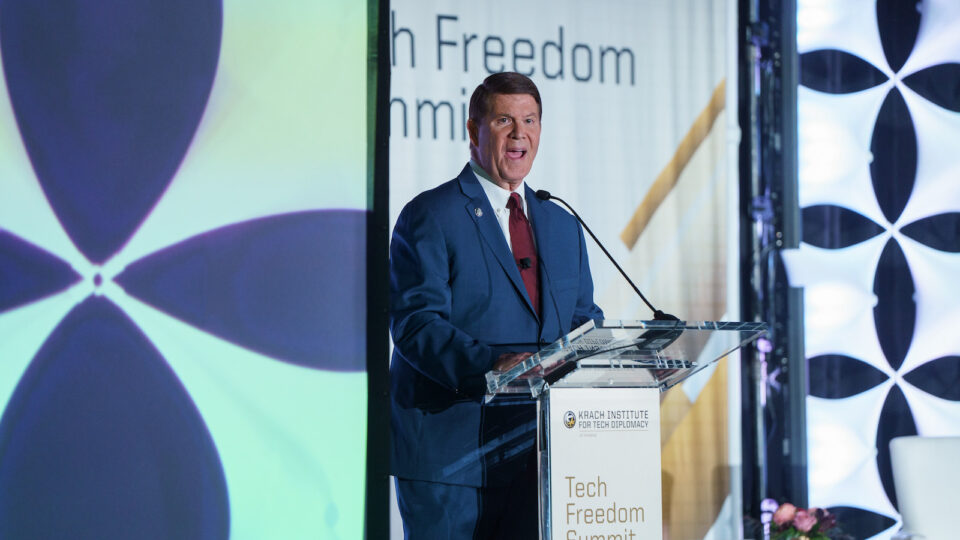 Technology Advancing Freedom – Chairman Keith Krach's Opening Remarks
Krach Institute for Tech Diplomacy at Purdue Co-founder and Chairman, Keith Krach, describes his journey from a successful career as a Silicon Valley entrepreneur to public service as Under Secretary of State, the impact of the Clean Network frustrating the plans of the CCP to dominate 5G, and the founding of the Krach Institute to address other vital tech sectors.
AI and Human Freedom – Purdue President Mung Chiang's Opening Remarks
Purdue University President and Krach Institute Co-founder, Mung Chiang, addresses the challenges of AI, and the need for freedom loving nations, corporations and organizations to make certain that this powerful technology is not used to lead us toward a dystopian future.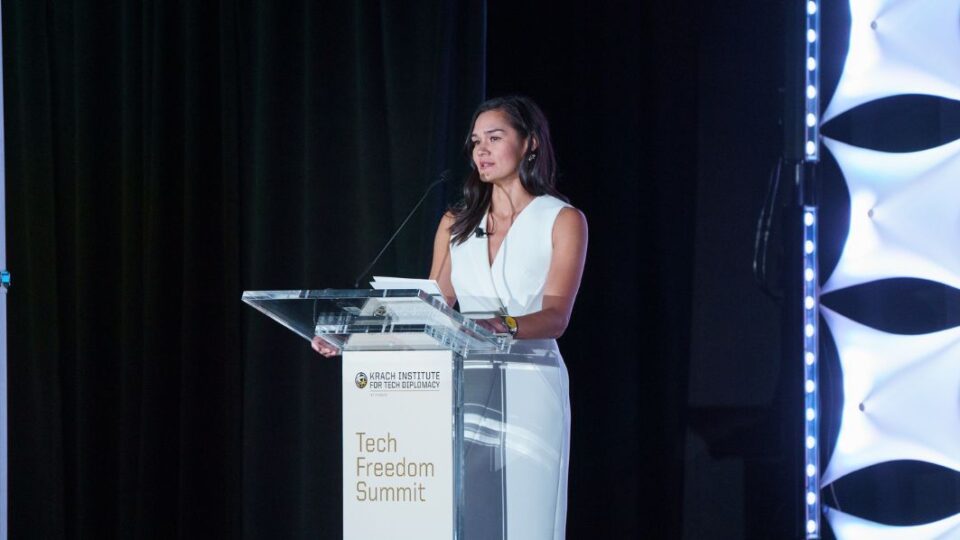 Shaping the Future of Tech Diplomacy, Opening Remarks from Michelle Giuda
Michelle Giuda, CEO of the Krach Institute for Tech Diplomacy at Purdue, outlines the remarkable progress the Krach Institute has made in assembling a world-class team and how the Institute plans to address global challenges through training and educating the next generation of tech diplomats, developing strategic solutions through the Global Tech Security Commission and building a comprehensive Global Trusted Tech Network.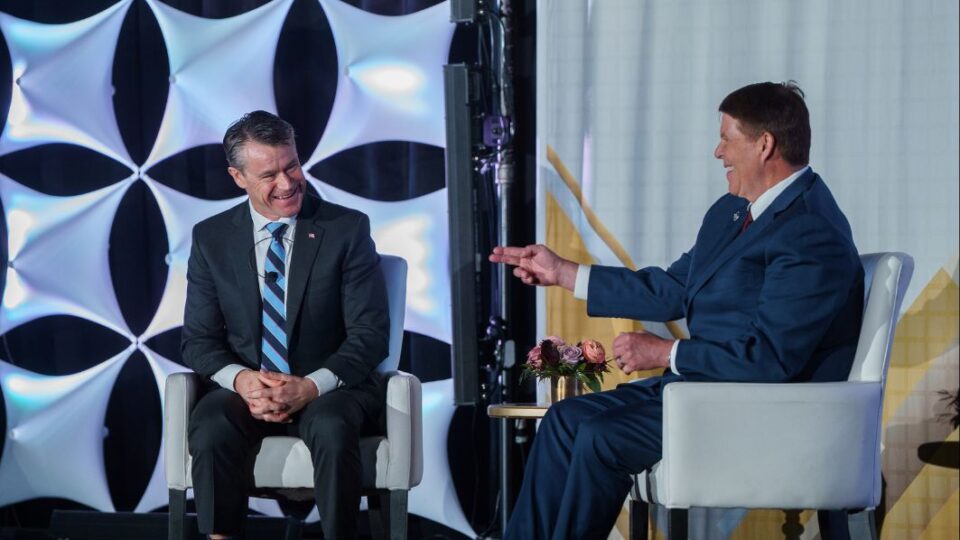 CHIPS Playbook and Models for Accelerated Trusted Tech with Senator Todd Young
Fireside chat between U.S. Senator Todd Young and Krach Institute Co-founder and Chairman, Keith Krach. This spirited discussion explores the global economic and political dynamics that necessitated the creation of the CHIPS and Science Act, the importance of this investment in U.S. competitiveness and progress made executing the provisions of the law to date.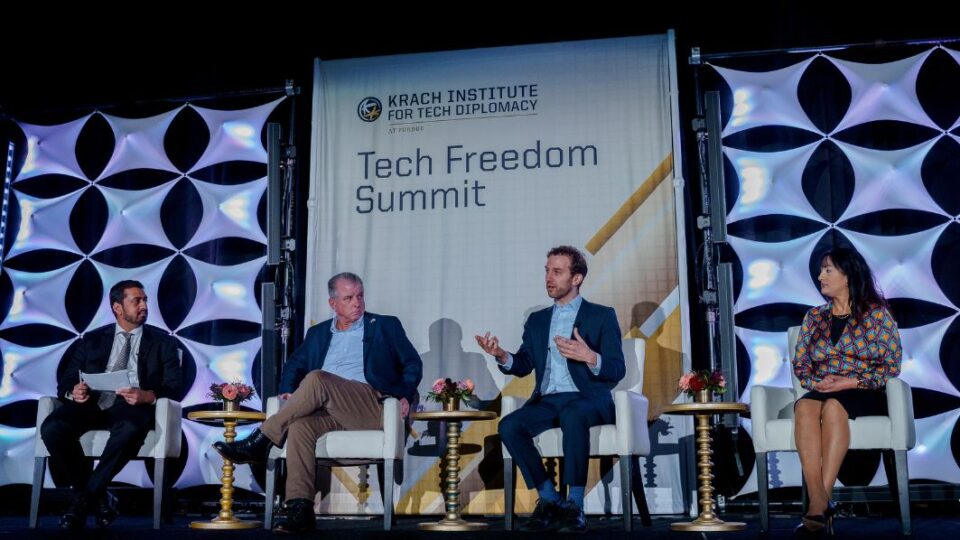 Risk & Responsibility – The New Role of Business in Global Security
Panel discussion of the evolving role of business in mitigating geographical risks and safeguarding national security, moderated by Rishi Iyengar, staff writer for Foreign Policy News. Panelists include Ben Smith, Board Member, Senior Partner, & Practice Leader Kearney consulting; Isaac Stone Fish, CEO and Founder, Strategy Risks; and Manisha Singh, Principal, Sunstone Strategy Group and former Assistant Secretary, Bureau of Economic and Business Affairs, U.S. Department of State.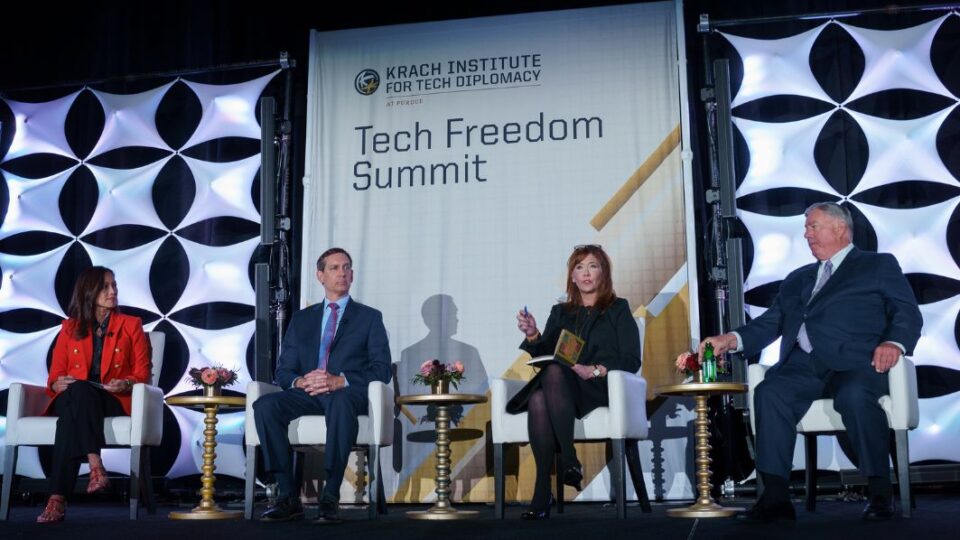 Global Tech Security – Developing a Strategy for the Free World
Panel discussion moderated by Thuy Vu, Co-Founder and CEO, Global Mentor Network. Panelists include Steve Pinkos, Senior Director, Security Policy, Intel Corporation; Roger Robinson Jr. Chairman and Co-Founder of the Prague Security Studies Institute; and Nazak Nikakhtar, Chair, National Security Practice, Wiley Rein LLC and former Under Secretary and Assistant Secretary at U.S. Department of Commerce.
Public Diplomacy – An Approach to Securing High Tech
Fireside Chat between Liz Allen, U.S. Under Secretary of State for Public Diplomacy and Michelle Giuda Chief Executive Officer of the Krach Institute. This session is a lively discussion of the public diplomacy work of the U.S. State Department, informing the public internationally to build trust and inform young leaders about the vision, values and priorities of the United States.
Uniting Silicon Valley, D.C. and Academia Around AI and National Security Technology
Panel discussion moderated by Dan DeLaurentis, Bruce Reese Professor of Aeronautics and Astronautics, Purdue University; with Tom Barton, Founder and CEO, Antaris; Dana Linnet, CEO, The Summit Group DC and former Deputy Director, U.S. Department of State; Amir Salek, Senior Managing Director, Cerberus Capital Management; and Dana Weinstein, Professor, Elmore Family School of Electrical and Computer Engineering and Associate Dean of Graduate Education, Purdue University.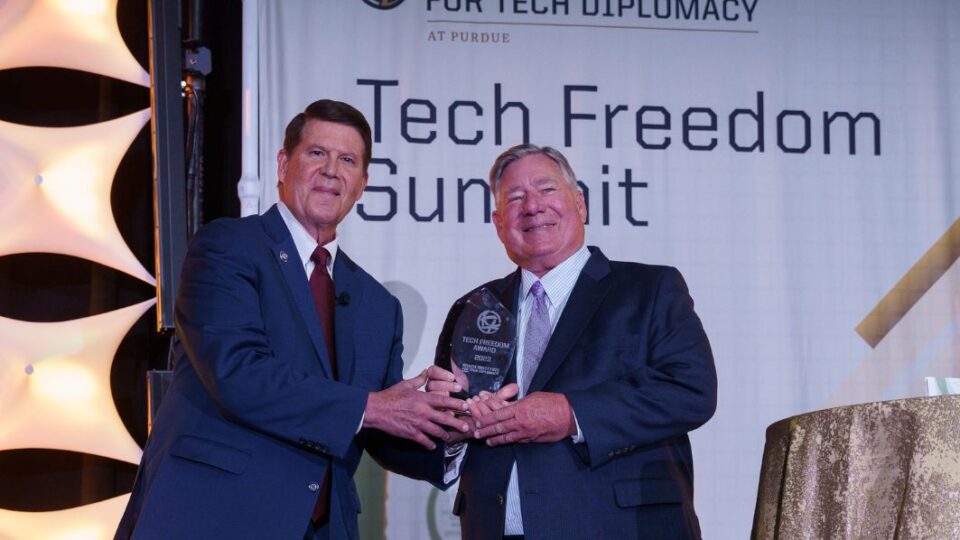 Krach Institute for Tech Diplomacy at Purdue Announces Winners of Prestigious Tech Freedom Award
Tech Freedom Summit Photos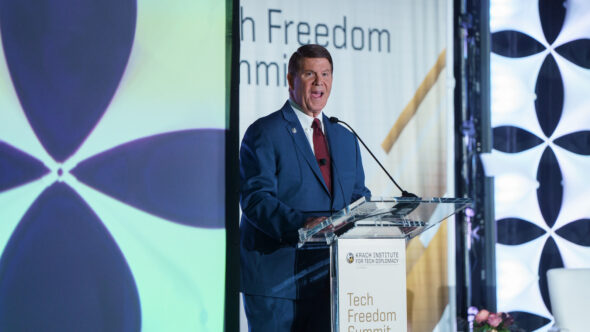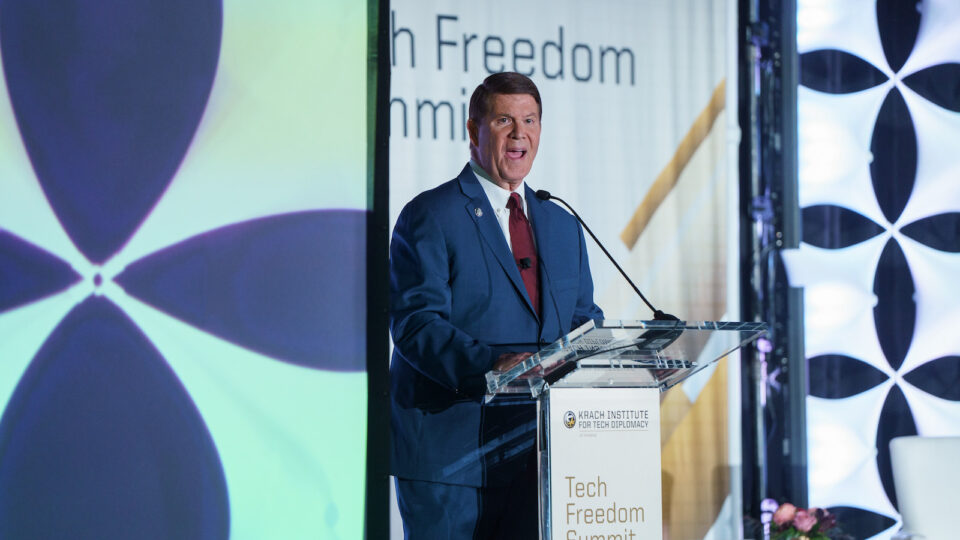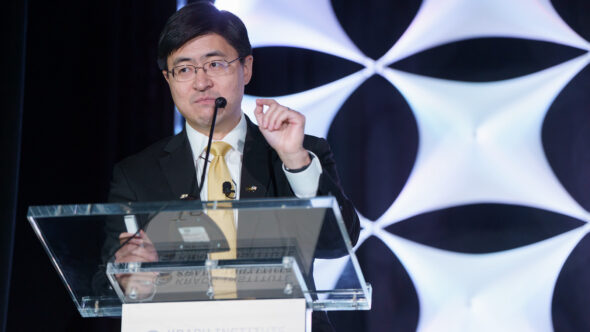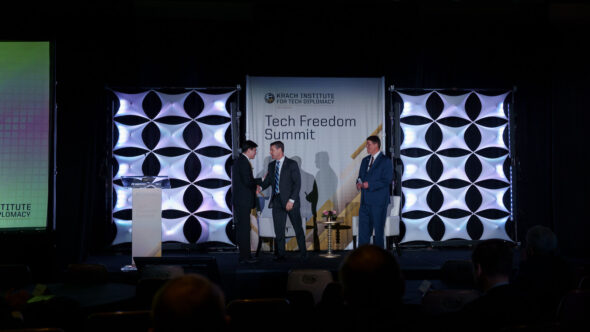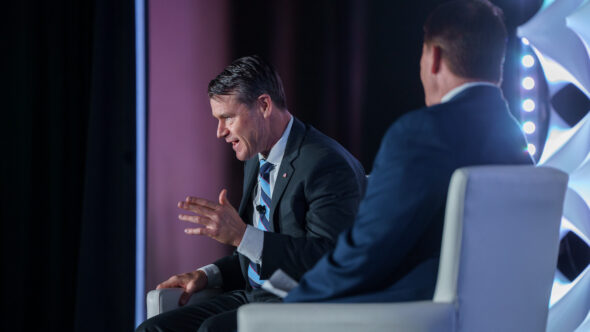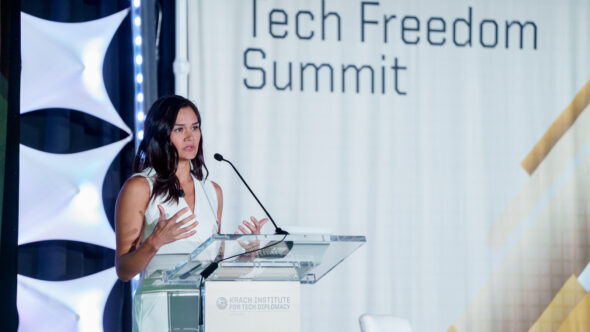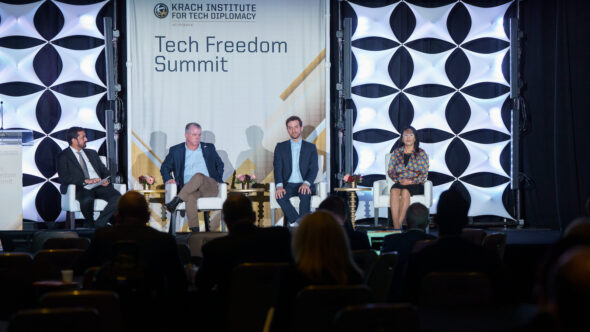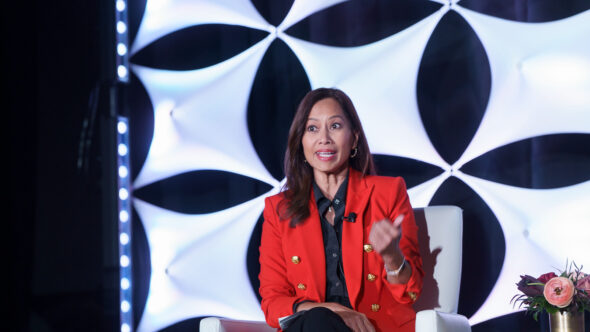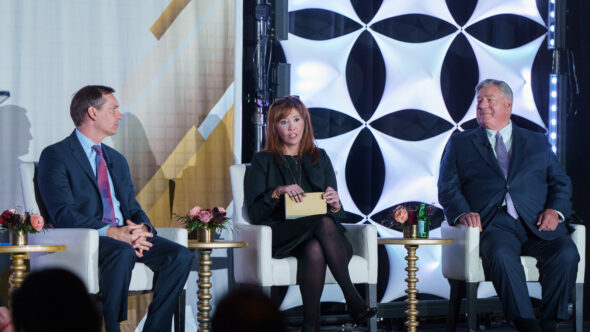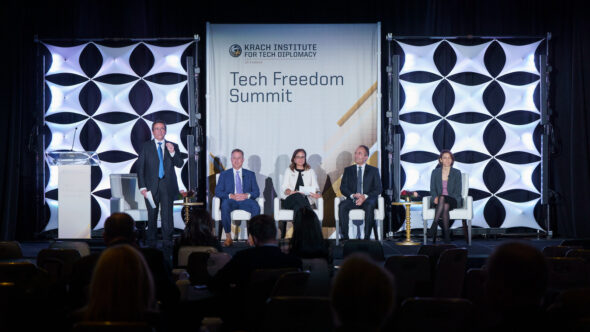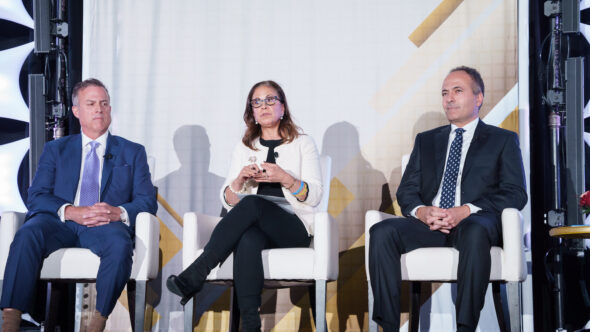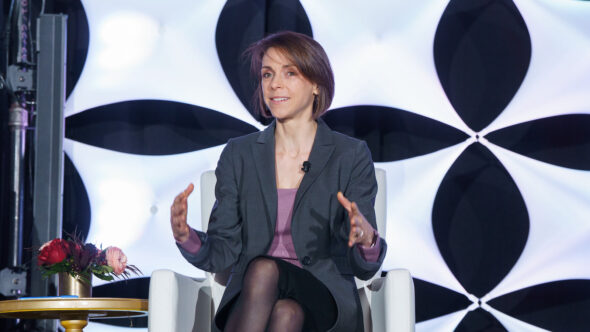 Get Involved
You can make a difference by supporting the mission of the Krach Institute for Tech Diplomacy at Purdue. Whether through endowments, stocks, bonds, mutual funds, in memory of, credit card, or wire transfers, you can play a vital role advancing human liberty and prosperity and upholding our way of life for future generations.