Krach Institute of Tech Diplomacy at Purdue Director: U.S., Allied Leaders Must Protect Emerging Technologies from Chinese Economic Espionage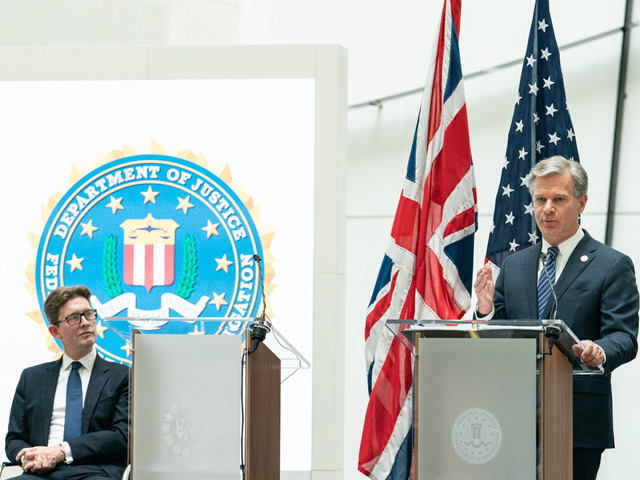 WASHINGTON, D.C. – In light of warnings from U.S. Federal Bureau of Investigation (FBI) Director Christopher Wray and MI5 Director-General Ken McCallum that China employs large-scale hacking and a global network of agents to steal technology from allied countries, Bonnie Glick, Director of the Krach Institute for Tech Diplomacy at Purdue, underscored the need to protect emerging technologies from Chinese economic espionage.
The statements from the heads of American and British intelligence agencies come in advance of U.S. Secretary of State Antony Blinken's scheduled meeting with Chinese Foreign Minister Wang Yi on the sidelines of the G20 Foreign Ministers' Meeting in Bali, Indonesia.
"For decades, the Chinese Communist Party and the People's Liberation Army have been determined to extract as many technological trade secrets, as much intellectual property, and as much talent from the United States as possible, in order to shortcut innovation without actually having to invest the time, money, and resources in their own efforts," said Glick. "Both the CCP's Made in China 2025 program and the PLA's goal of Military-Civil Fusion make it overtly clear that Beijing is seeking to dominate global technology and supply chains through anti-competitive trade practices and infiltration of dual-use technology research.
"As leaders of the free world and champions of democracy, we must be guided by principles that advance freedom and protect human rights and the rule of law. I urge U.S. lawmakers to prioritize policies that prevent authoritarian governments from exploiting our country's robust research and development ecosystem and protect our world-class private sector and academic centers of innovation."
###
EDITORS/PRODUCERS: Director Bonnie Glick and Krach Institute for Tech Diplomacy at Purdue experts and fellows are available for media interviews to discuss the following topics: 5G/6G, artificial intelligence, energy/climate, hypersonics, quantum computing, rare earth elements, semiconductors, and synthetic biology. They can speak to the geopolitical context for these technologies, including the competition with China and the importance of allied leadership in the technology arms race.
ABOUT THE KRACH INSTITUTE FOR TECH DIPLOMACY AT PURDUE
The Krach Institute for Tech Diplomacy at Purdue is an independent, non-partisan 501(c)(3) founded in 2021 to advance freedom through trusted technologies and democratic principles. It brings engineering expertise to the intersection of technology and U.S. foreign policy and serves as a go-to resource on critical technology issues for the diplomatic community and policymakers, while partnering with industry, academia, and government.
For more information, visit www.techdiplomacy.org and follow the Krach Institute for Tech Diplomacy at Purdue on Twitter, LinkedIn, and YouTube.