Not the "India Way" to join Russia-China War Games Close to Japan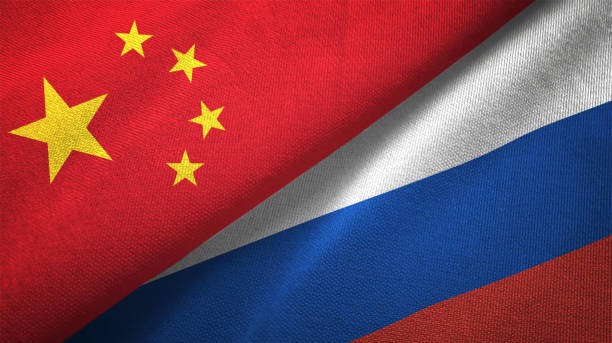 India should forestall its participation in Russia's planned Vostok "east" military exercises with China scheduled September 1-7.  India's participation will constitute a strategic folly and undermine India's standing in the Free World and among the Indo-Pacific Quad nations. It will associate "India Way" with a sour taste of double-speak and unreliability.
India is the home of democracy said Prime Minister Modi in a stirring speech on August 15 marking India's 75th anniversary.  Two weeks later to join autocratic Russia and communist China in war games while the former is brutalizing democratic Ukraine and the latter has similar designs over democratic Taiwan is both unbecoming and undermining of the world's largest democracy.  To partake in military exercises shoulder-to-shoulder with Chinese and Russian soldiers close to Japan's borders is an afront to Japan in particular and Indo-Pacific Quad in general.  Surely, this is not the vaunted "India Way".
Prime Minister Modi has ushered in a more assured Indian engagement on the world stage.  He has stood up to Chinese bullying and overcome history in forging stronger relationship with the United States and the West.  He is served well by a foreign minister held in high esteem across the world's capitals.  Both of them are deserving of the benefit of the doubt.  And deserving are India's allies and partners to know whether India can be relied on as a principled partner.
India is proud of its strategic independence.  It may well be that Russia is pressuring India to show up and be counted with Russia's other acolytes Belarus, Syria, Laos, etc.  Russia's big brother China is there in force.  Country more vulnerable to Russian pressure than India – Uzbekistan has demonstrated fortitude in declining the invitation.  Today, Russia needs India more than the other way round.  India may well demonstrate some of its strategic independence vis-à-vis Russia. The "India Way" stands for equal if not greater steely resolve than that of its Central Asian neighbor.
It is a perplexing calculation that propels India, engaged in an active border dispute with China, to join war games with China and its veritable vassal Russia along the borders of India's closest anti-China partner – Japan.  India's abstention from the sea drills notwithstanding. The war games may very well be a China dominated affair as Russia's shambolic military has 90% of its resources directed at Ukraine.  Presumably India finds some symbolic or pecuniary value in its participation. Surely, the "India Way" deriving from Mahabharat, the finest epic ever penned, is to balance the paltry transient benefit from its participation over the grave lasting damage to its "principled national interest" reputation.
India just this month registered strong dissatisfaction with Sri Lanka over a Chinese warship docking at the Colombo port.  One can only imagine India's angst if the Chinese ship was part of a military exercise with Japanese participation in the strategic command and staff drills.  Few years back India did not take it kindly when Australia, under the Rudd government committed to strengthening ties with Beijing, withdrew from Malabar military exercises in the Indian Ocean.  It is unprincipled and self-harming for India to engage in Russia-China military exercises along Japanese waters. Double-speak and hypocrisy is surely not the "India Way".
Thus far, India's reluctance to call out Russia's violations of the UN Charter and war crimes, has been met with extraordinary patience by the U.S., Europe and Indo-Pacific Quad.  India's reliance on Russian weapons and its prodigious purchase of Russian 'blood" energy as Europe enters energy rationing has been quietly overlooked. These are acts of omission. Partaking in military exercise with Putin's Russia as it brutalizes free Ukrainians is an act of commission and difficult to overlook.  It is not the "India Way" to abuse accommodation and patience of friends and allies.
Prime Minister Modi in his national address on the 75th Independence Day articulated a five-pronged pledge to the nation: to transform India to a developed nation; to erase servitude; to extol national pride; to seek strength in unity; and to fulfill citizen duty with honesty.  Surely siding with adversaries against friends is not a pathway to a proud honest developed nation with strength in unity and no vestiges of servitude.  India should heed its destiny to be a leader of the Free World and cease from joining military exercises with Russia-China, who are committed to make the world less free.  To make Indians and the world proud of the "India Way" and not remorseful.
Dr. Kaush Arha is a senior fellow at the Institute for Tech Diplomacy at Purdue and at the Atlantic Council.