Krach Institute for Tech Diplomacy at Purdue Director: Passage of CHIPS Legislation Enhances U.S. National Security and Economic Competitiveness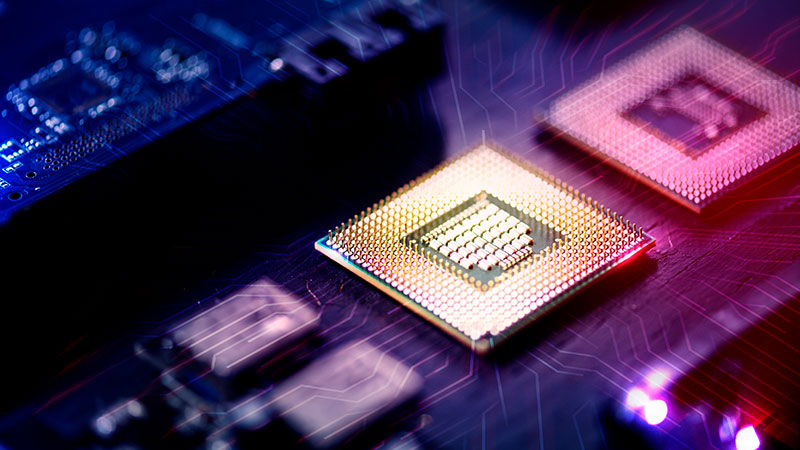 WASHINGTON, D.C. – After the Senate's bipartisan passage of legislation to revitalize domestic semiconductor manufacturing, as well as scientific and technological innovation, Bonnie Glick, Director of the Krach Institute for Tech Diplomacy at Purdue, said the bill will enhance global security and U.S. economic competitiveness.
"Semiconductors are an essential component of all modern technology, from artificial intelligence to automobiles, as the past two years of shortages have demonstrated," said Glick. "The bipartisan legislation passed by the Senate is an important step in ensuring the U.S. and its allies diversify semiconductor production, remedy weak links in supply chains, and train and incentivize the global workforce of the future.
"In order to ensure America retains its technological primacy, universities can and must prioritize the semiconductor workforce. Purdue University, for example, launched the only interdisciplinary Master's degree program focused on semiconductors and microelectronics, recognizing that in the next five years, a minimum of 50,000 trained semiconductor engineers will be needed in the United States to meet demand.
"The passage of this bipartisan legislation should be celebrated, yet we should not stop here. I urge U.S. lawmakers to prioritize policies that continue to diversify our supply chains through efforts to on-shore, near-shore and allied-shore manufacturing, decisively turning back any Chinese, Russian, or other malign attempts to monopolize any phase of semiconductor production."
###
EDITORS/PRODUCERS: Director Bonnie Glick and Krach Institute for Tech Diplomacy at Purdue experts and fellows are available for media interviews to discuss the following topics: semiconductors, 5G/6G, artificial intelligence, energy/climate, hypersonics, quantum computing, rare earth elements, and synthetic biology. They can speak to the geopolitical context for these technologies, including the competition with China and the importance of allied leadership in the technology arms race.
ABOUT THE KRACH INSTITUTE FOR TECH DIPLOMACY AT PURDUE
The Krach Institute for Tech Diplomacy at Purdue is an independent, non-partisan 501(c)(3) founded in 2021 to advance freedom through trusted technologies and democratic principles. It brings engineering expertise to the intersection of technology and U.S. foreign policy and serves as a go-to resource on critical technology issues for the diplomatic community and policymakers, while partnering with industry, academia, and government.
For more information, visit www.techdiplomacy.org and follow the Krach Institute for Tech Diplomacy at Purdue on Twitter, LinkedIn, and YouTube.