Former Under Secretary of State Krach will return to Taiwan three years after his historic visit to Taiwan: Demonstrating the United States' continued support for Taiwan's democracy
Keith Krach, who visited Taiwan as the U.S. Under Secretary of State in 2020, was the current U.S. State Department official who visited Taiwan at the highest level in 41 years. 
Source: Business Wire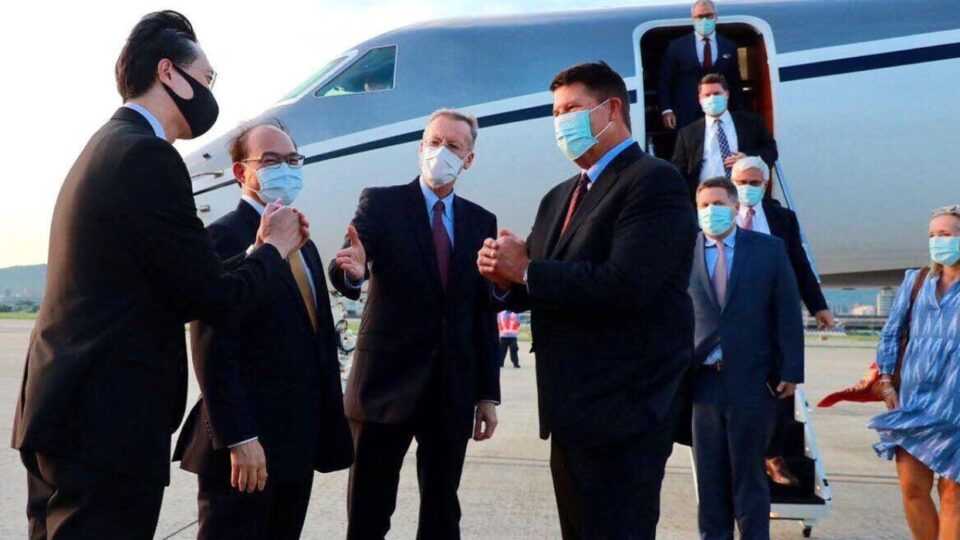 WASHINGTON —  Former US Deputy State Department Keith Krach is scheduled to visit Taiwan on Wednesday (August 9). The visit comes three years after Krach's previous historic trip to Taiwan as the highest-ranking current US State Department official in 40 years.
Three main axes of Krach's visit to Taiwan include strengthening global technology security, launching the Taiwan Innovation and Prosperity Center, and expanding Taiwan's role in the global trusted technology network.
Krach is co-chair of the institute's Global Technology Security Commission, a committee composed of senior public and private sector leaders from the United States and technologically advanced democracies such as Taiwan, to develop a global technology security strategy (GTSS), to establish a Global Trusted Tech Network to accelerate innovation and adoption of trusted technologies. Taiwan's Minister of Digital Development Tang Feng is one of the committee members and the chairman of the National Institute of Information Security Research, which was established in February this year.
When democracies stand together, we are force multipliers in advancing freedom and prosperity! https://t.co/qOEtUKutAy

— Taiwan in the US (@TECRO_USA) June 20, 2023
The Taiwan Center for Innovation and Prosperity is branded as the Krach Institute for Technological Diplomacy. The institute said the center was established to "strengthen Taiwan's prosperity, international status and sovereignty by providing technical expertise and diplomatic enhancement."
In addition, Krach's trip will continue to strengthen US-Taiwan relations and expand Taiwan's participation in the "Global Trusted Technology Network", an alliance of like-minded countries, companies, institutions and global leaders through innovation and adoption. Composed of trusted technology to advance democracy.