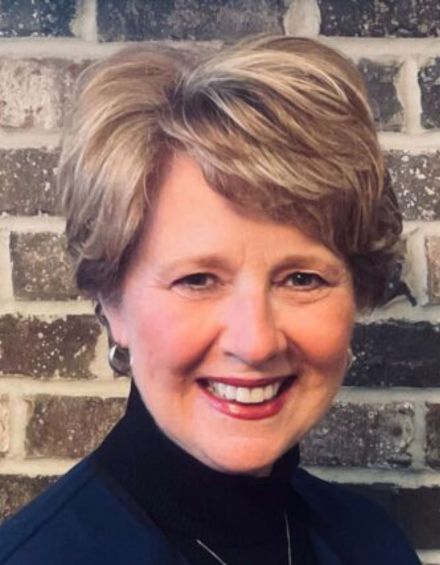 The Hon. Susan Brooks
Advisory Council Member; fmr. U.S. Representative for the 5th District of Indiana; fmr. U.S. Attorney
Susan W. Brooks is an accomplished former Congresswoman and former U.S. Attorney who has driven key legislation to reform emergency response, healthcare, manufacturing, technology innovation, higher education and public safety. Brooks has advised companies, non-profits, educational institutions, and hospitals on operations and workforce planning and development during organizational transformations. She is known for her bipartisan relationships and as a catalyst for economic development. From 2013-2020, she served as the U.S. Representative for the 5th District of Indiana, which spans eight diverse counties throughout the central part of the Hoosier State. In early 2021, Susan was elected to the Board of Directors of First Merchants Corporation, the largest financial holding company based in Central Indiana. Susan also joined the Board of Directors of TeamHealth, the leading physician practice in the United States employing thousands of clinicians who practice medicine in hospitals across the country. Susan serves as Co-Chair of the CSIS Commission on Strengthening America's Health Security and as a Commissioner on the Bipartisan Commission on Biodefense and the State of Indiana's Governor's Commission on Public Health.  She has also been named a Distinguished Scholar and Ambassador At Large for Indiana University Robert H. McKinney School of Law, where she serves as adjunct faculty. 
Susan is passionate about leading and developing people and teams. Bringing a positive attitude to challenging issues, Susan believes that collaboration with diverse perspectives is a key factor in solving problems. She is a strong proponent of change and leverages facts to inform decision making.  
As a former member of the House Energy and Commerce Committee, Susan held subcommittee roles in Health; Communications and Technology; Commerce, Manufacturing and Trade; and Oversight and Investigations. She helped shape legislation to improve the health security of Americans through reforms to mental health programs addressing the national heroin and prescription opioid abuse epidemic. Susan also co-founded the 5G Caucus which propelled the United States as a 5G thought leader, driving economic growth and digital innovation. As a former Chair of the Homeland Subcommittee on Emergency Preparedness, Response, and Communications, Susan co-authored the reauthorization of the Pandemic All Hazard Preparedness Act (PAHPA) which strengthened our country's biodefense response to natural or terrorist related attacks.  As the Republican lead for the German Study Group in Congress, she focused on issues impacting the United States transatlantic relationship.  
Among other leadership roles, she was honored to serve on the Select Committee on Terrorist Acts in Benghazi, which developed lessons learned for homeland security and diplomatic security and the Select Committee on the Modernization of Congress, which crafted 97 bipartisan recommendations to improve how Congress functions.   In her early tenure as a member of Congress, she served on the House Committee on Education and Workforce Committee, and Homeland Security Committee. 
Susan is a champion of diversity and inclusion and has elevated Indiana women to leadership positions. She co-chaired the Women's Caucus and Women in High Tech Coalition and served as the Recruitment Chair for the National Republican Congressional Committee (NRCC). In addition, Susan served as the Chair for the House Ethics Committee where she reformed deficiencies in the Congressional Accountability Act (CAA) after the #MeToo movement. She oversaw multiple high-profile investigations of Members of Congress during this time.  
Prior to Congress, Susan served as Senior Vice President and General Counsel for Ivy Tech Community College of Indiana. She was responsible for the leadership, direction, and development of statewide strategies and programming in workforce development to enhance job training and placement for thousands of Hoosiers. 
In 2001, Susan was appointed by President George W. Bush to serve for six years as U.S. Attorney for the Southern District of Indiana, acting as the chief federal law enforcement officer for most of the state. She led the state through crisis in the wake of 9/11 and established a counter-terrorism unit.  
Brooks earned her Juris Doctorate from Indiana University Robert H. McKinney School of Law and Bachelor of Arts from Miami University in Ohio. She serves on the Board of Visitors for IU's Robert H. McKinney School of Law.  Susan has been awarded honorary doctorate degrees from Marian University, IU Robert H. McKinney School of Law, Wabash College, Anderson University and an honorary associate degree from Ivy Tech Community College. She is originally from Fort Wayne, Indiana and currently resides in Carmel, Indiana.