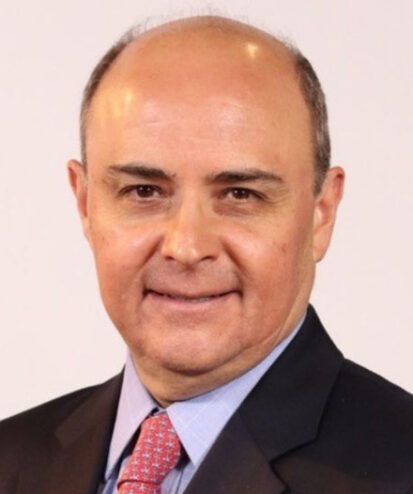 Sergio Alcocer
Advisory Council Member for GTSC Prosperity Partnerships
President, Mexican Council of Foreign Affairs (COMEXI); former Under Secretary for North America, Ministry of Foreign Affairs, Mexico
Sergio M. Alcocer is a Research Professor in the Institute of Engineering of the National Autonomous University of Mexico (UNAM). Alcocer is Founder and President of México Exponencial, a think tank for the development of public policy and strategies for embracing exponential technologies in Mexico.
He was the Undersecretary for North America in the Ministry of Foreign Affairs, and the Undersecretary for Strategic Planning and Technology Development of the Ministry of Energy of the Mexican Government. At UNAM, he was Secretary General (Provost), Coordinator for Innovation and Development, and Director of the Institute of Engineering. He is member of the Advisory Committee on Structural Safety of the Mexico City Government.
Dr. Alcocer is an International Member of the U.S. National Academy of Engineering. Sergio Alcocer is Past-President and Honorary Member of the Mexican Society of Structural Engineering (SMIE) and Past-President of the Academy of Engineering of Mexico. He is member of the Mexican Academy of Sciences, and of Fundación ICA. He was non-executive member of the board of Empresas ICA and of Iberdrola México, where he chaired its board. In 2017, Dr. Alcocer was awarded an Honorary Degree of Doctor of Science from The University of Arizona. He is recipient of the 2001 UNAM Prize for Young Academics, as well as of the 2001 Prize on Research of the Mexican Academy of Sciences. In 2007, Dr. Alcocer received the SMIE Prize on Structural Engineering for Housing.
Alcocer is a Distinguished Engineering Alumni of the Cockrell School of Engineering of the University of Texas at Austin. In 2019, Alcocer was recipient of the Charles S. Whitney Medal of the American Concrete Institute.
He received his BSc in Civil Engineering from UNAM, and a PhD in Structures from The University of Texas at Austin.