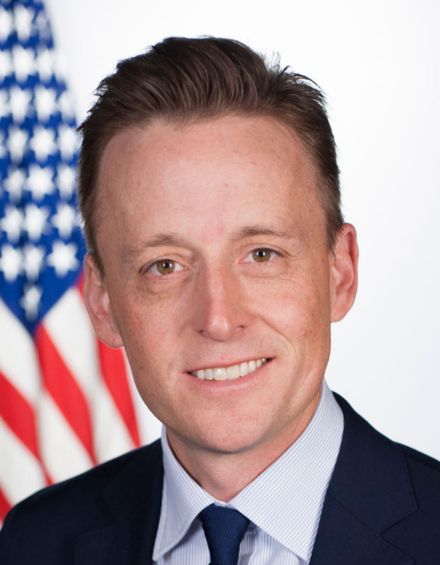 Sean Cairncross served as the Chief Executive Officer of the Millennium Challenge Corporation and on its Board of Directors from 2019-2021. MCC is an independent U.S. Government agency at the cutting edge of sustainable, inclusive global development. As CEO, Mr. Cairncross oversaw a global investment portfolio of over $13 billion in active management. In this role, he
dealt directly with foreign heads of state and was responsible for building relationships with the agency's partner countries—who are committed to good governance, economic freedom, and investing in their citizens—on behalf of the United States Government. While leading MCC, Mr. Cairncross focused the agency's work on increasing partner countries' economic growth through private sector engagement, market expansion, and the advancement of women's economic participation.
Prior to his presidential nomination and Senate confirmation to MCC in 2019, Mr. Cairncross served as Deputy Assistant to the President and Senior White House Advisor to the Chief of Staff where he provided counsel on a variety of issues including matters related to national security. He sat proxy on the National Security Council Principals Committee on behalf of the Chief of Staff.
Mr. Cairncross was the Chief Operating Officer of the Republican National Committee from 2015 to 2016 heading the committee's day-to-day operations, overseeing the presidential primary debates, and the national convention. Earlier in his career, Mr. Cairncross was a partner at the law firm of Holtzman Vogel Josefiak Torchinsky. He also served as Deputy Executive Director and General Counsel for the National Republican Senatorial Committee under Senator John Cornyn (R-TX) from 2009 to 2013 and RNC Chief Counsel from 2007 to 2009. Mr. Cairncross began his career at Covington & Burling and holds a J.D. from NYU School of Law, an M.Phil from Cambridge University, and a B.A., summa cum laude, from American University.
There are competing international development models and worldviews, and technology is a key component in both. The American development model deploys technology to support developing nations' self-determination and improve peoples' lives. Competing development models use technology as a means of control, robbing nations of their sovereignty. Diplomatic engagement is vital to clarify the different development paths nations face — and to build lasting partnerships that improves lives, increases opportunity, and fosters freedom across the globe.