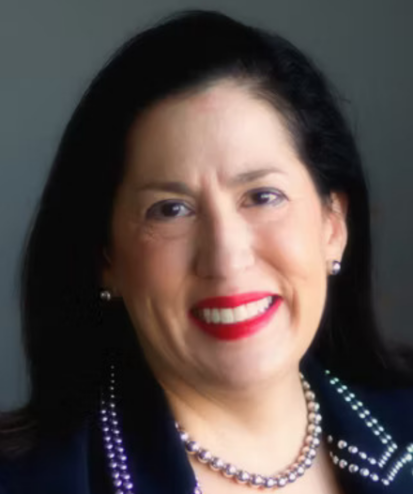 Norma Krayem
Advisory Council Member for GTSC Autonomous and Electric Vehicles
Vice President, Van Scoyoc Associates
Norma M. Krayem, a recognized expert in the fields of cybersecurity and data privacy, serves as Vice President and Chair of VSA's Cybersecurity, Privacy & Digital Innovation Practice Group.
Ms. Krayem created one of the first-ever cybersecurity practices at a major international AmLaw 100 law firm in 2005 at a time when most practices only focused on data security or privacy. Since that time, she has held leadership roles running cybersecurity and privacy teams across a number of global law firms. She focuses on the intersection of cyber risk, technology, AI/ML, homeland security and international issues for clients in heavily regulated critical infrastructure sectors across a wide range of strategic business, policy, and regulatory advice. She also works with U.S & international regulators on global cybersecurity and privacy issues including in bilateral and multilateral agreements spanning the G7, G20, EU, APEC, and other multinational organizations. She has worked U.S.-EU programs including the Safe Harbor program, Privacy Shield, the General Data Protection Regulation (GDPR) and others including the APEC Cross Border Privacy Rules.
Ms. Krayem has more than 20 years of experience addressing major issues within the national policy-making arena having worked in government and the private sector. During her extensive career in Washington, D.C., Ms. Krayem has held executive-level positions in the U.S. Departments of State, Commerce and Transportation. During that time, she served as the Deputy Chief of Staff at the U.S. Department of Transportation; in the Office of the Secretary and the International Trade at the U.S. Department of Commerce; as well as working on the G7 at the State Department. Ms. Krayem began her career in Connecticut working for the speaker of the house and deputy majority leader. She is a veteran of five presidential campaigns and two presidential inaugural committees.
Ms. Krayem received a Master of Public Administration from George Washington University and a Bachelor of Arts from the University of Connecticut. She was recently named one of the Top 50 Women Leaders of Washington DC in 2023. She was appointed by the TSA Administrator to the Surface Transportation Security Advisory Committee; is a member of The Chatham House, The Royal Institute of International Affairs; WTS International; Women in Cybersecurity. She served on the prestigious Center for Strategic and International Studies. (CSIS) Cybersecurity Task Force from 2015-2017 drafting strategic cybersecurity recommendations for the 45th President.