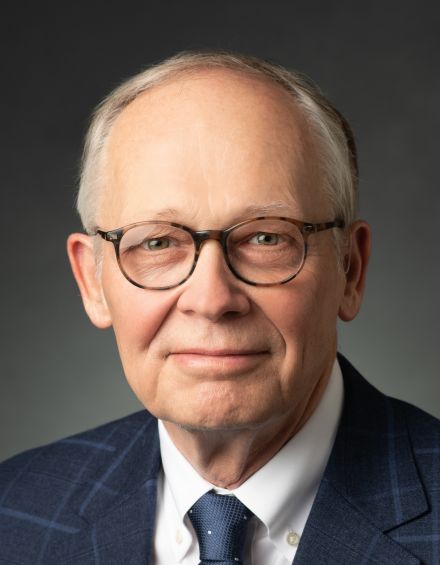 Mark Lundstrom is the Don and Carol Scifres Distinguished Professor of Electrical and Computer Engineering at Purdue University where he also serves as Principal Advisor on Microelectronics to the Executive Vice President for Strategic Initiatives. He also currently sits on the Executive Committee of the American Semiconductor Academy. During 2020, he served as Acting Dean for Purdue's college of Engineering, the largest graduate program in the U.S. to be ranked in the top 5 and the largest undergraduate program in the top 10.
Lundstrom began his career as an integrated circuit process development and manufacturing engineer and has been at Purdue since 1980 where his research and teaching have focused on electronic and thermal transport in semiconductor devices. He is known best for his groundbreaking work on nanoscale transistors, which supported the design and manufacturing of transistors at the 10 nanometer length scale. Beginning in 1995, before the term `cloud computing' entered the vocabulary. Lundstrom founded nanoHUB (https://nanohub.org/), which for the past 25 years has offered online access to sophisticated electronic device simulation tools. The nanoHUB was also one of the very first to offer open-content educational resources, and it now serves a global community of more than two million annually.
Lundstrom has received several recognitions for his career contributions to microelectronics including the Semiconductor Industry Association's University Researcher Award (2005) and election to the U.S. National Academy of Engineering for "For leadership in microelectronics and nanoelectronics through research, innovative education, and unique applications of cyberinfrastructure" (2009).
Seventy-five years after the invention of the transistor, semiconductor chips with billions of transistors are everywhere. They transformed the 20th century by enabling satellite communication, the Internet, weather prediction, smart phones, and much more. Still far from a mature technology, a new era of semiconductor technology is just beginning, and its impact on the 21st century will be even greater than its transformative impact on the 20th century.
Prof and Purdue's Chief Semiconductor Officer
Mark explains why establishing chip manufacturing in the United States is important and the challenges that face the industry, universities, and the government.
Purdue's inaugural Chief Semiconductor Officer
Mark explains what semiconductors are, why they're important and how Purdue is working hand in hand with semiconductor industry leaders to train the next generation.