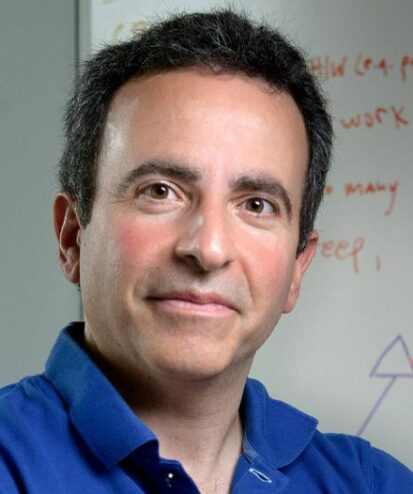 Daniel DeLaurentis
Advisory Council Member
GTSC Commissioner for Hypersonics, Professor of Aeronautics and Astronautics, Purdue University
Dr. Daniel DeLaurentis is Vice President for Discovery Park District (DPD) Institutes and professor of Aeronautics and Astronautics at Purdue University. His charge in the Vice President role is to enable and inspire DPD institutes to converge Purdue's interdisciplinary resources to bring timely, responsive and transformative solutions to the most pressing challenges facing the nation and the world. His charge in research is fulfilled primarily via directing the Center for Integrated Systems in Aerospace (CISA), working with faculty colleagues and students to research problem formulation, modeling, design and system engineering methods for aerospace systems and systems-of-systems. Research outcomes cover all facets of system of systems (SoS) engineering, including advances in modeling and simulation, dependency analysis methodologies, complexity assessment, optimization, and control with applications ranging from urban and regional Advanced Aerial Mobility, supersonic fleets, and more recently hypersonic vehicles and missions.
DeLaurentis also serves as Chief Scientist of the U.S. DoD's Systems Engineering Research Center (SERC) UARC, working to understand the systems engineering research needs of the defense community (primarily) and translate that to research programs that are then mapped to the nation's best researchers and students in the SERC network of 25 universities. He is Senior Research Fellow at the Krach Institute for Tech Diplomacy at Purdue, a Fellow of the International Council on Systems Engineering (INCOSE), and a Fellow of the American Institute of Aeronautics and Astronautics.
System of systems integration is my research area and my passion; integrating technology and diplomacy for mutual benefit is the grandest manifestation of this approach.