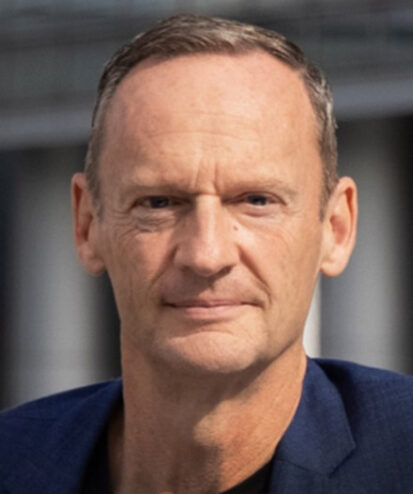 Dan Nicholson was recently appointed General Motors Vice President, Strategic Technology Initiatives effective October 2022. Until this recent appointment, Dan was VP of Global Electrification, Controls, Software and Electronics where he led the organization since January 2019 being responsible for all electrified propulsion products including batteries and electric drive units, as well as electronic control systems and strategies, software and associated electronic hardware for all General Motors products globally. Prior to that, Dan was General Motors Vice President, Global Propulsion Systems. In that role he was responsible for all propulsion products including engines, transmissions, fuel cells, electric drive units and batteries.
Nicholson began his General Motors career as a co-op student at Buick Motor Division.  He has an extensive background in product engineering at GM and has progressed through a series of leadership positions including director of controller integration, director of engine calibration, chief engineer for V8 engines, managing director of GM Powertrain-Germany GmbH, executive director for global powertrain embedded controls, vice president of Global Quality and vice president of Global Powertrain.
Nicholson earned a Bachelor of Science degree in mechanical engineering from General Motors Institute (now Kettering University), a Master of Science in mechanical engineering from Texas A&M University and a Master of Business Administration from Stanford University.
Nicholson is a registered professional engineer in the state of Michigan. He is on the SAE Board of Directors and serves as Vice President Automotive. Dan is the immediate past president of the Engineering Society of Detroit, a past president of FISITA and was recognized in 2019 as an Automotive News All-Star.