Purdue University Professor Dana Weinstein Joins the Krach Institute for Tech Diplomacy as a Senior Research Fellow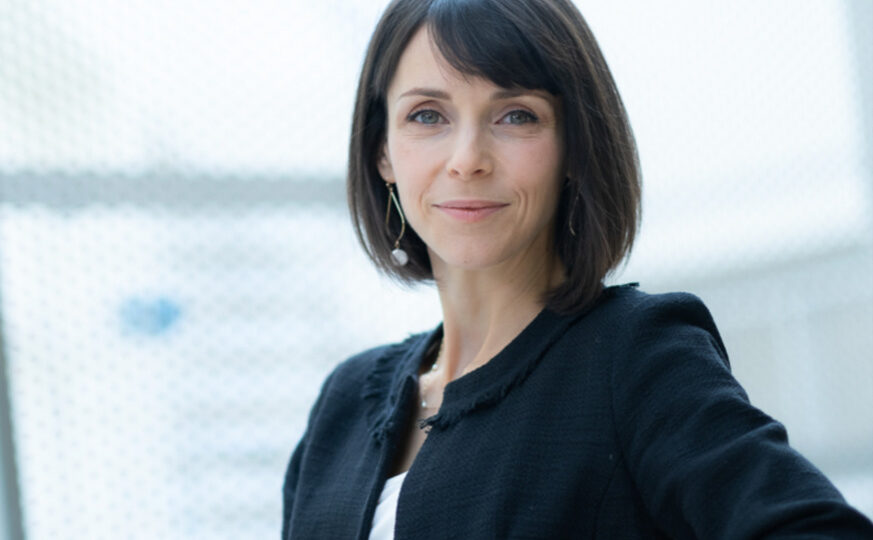 WASHINGTON – The Krach Institute for Tech Diplomacy at Purdue continues to expand its robust network of technology experts with the addition of Senior Research Fellow Dr. Dana Weinstein, Professor in Purdue's Elmore Family School of Electrical and Computer Engineering, and Associate Dean of Graduate Education in the College of Engineering.
"We are pleased to welcome Dana to the Krach Institute for Tech Diplomacy at Purdue as a Senior Research Fellow," said Institute Director Michelle Giuda. "Dana's vision and leadership in electrical engineering, mechanical engineering and physics will further strengthen the Institute's breadth and depth of expertise in the critical technology sectors that influence national security and global diplomacy. I look forward to working with Dana on our mission to ensure that technology advances freedom."
"Science and technology do not exist in a vacuum. Policymakers and global leaders must share a common language with scientists and engineers to make the best decisions for both domestic and international interests," said Dr. Dana Weinstein. "This is particularly critical in the face of growing needs for national security (physical and cyber), global economic considerations, and the necessity to address environmental and energy demands."
Prior to joining Purdue in 2015, Dr. Weinstein was an Assistant Professor at the Department of Electrical Engineering and Computer Science at the Massachusetts Institute of Technology, and served as an Associate Professor there between 2013 and 2015. She received her B.A. in Physics and Astrophysics from University of California Berkeley in 2004 and her Ph.D. in Applied Physics in 2009 from Cornell, working on multi-GHz MEMS. She is the recipient of the NSF CAREER Award, the DARPA Young Faculty Award, the first Intel Early Career Award, the first TRF Transducers Early Career Award, and the IEEE IEDM Roger A. Haken Best Paper Award. Her current research focuses on innovative microelectromechanical devices for applications ranging from MEMS-IC wireless communications and clocking to micro robotic actuators and flexible substrate ultrasonic transducers.
"The semiconductor chip shortage during the pandemic and reliance of advanced microelectronics on one or two key players has highlighted the urgent need for democratization of the semiconductor industry. The U.S. and allied countries must work together to develop state-of-the-art microchip fabrication facilities but must also keep innovating to increase performance and functionality of integrated circuits," said Dr. Weinstein. "There are exciting opportunities to combine logic, memory, sensors, and communication components together which requires international collaboration, investment in fundamental research and education, and manufacturing innovations."
Editors/Producers: Experts from The Krach Institute for Tech Diplomacy at Purdue are available for media interviews to discuss the following topics: semiconductors, 5G/6G, artificial intelligence, energy/climate, hypersonics, quantum computing, rare earth elements, synthetic biology, composite manufacturing, agricultural technology, global supply chains, fintech, and U.S.-China competition.
###
ABOUT THE KRACH INSTITUTE FOR TECH DIPLOMACY AT PURDUE: 
The Kach Institute for Tech Diplomacy at Purdue is an independent, non-partisan 501(c)(3) founded in 2021 to advance freedom through trusted technologies and democratic principles. It brings engineering expertise to the intersection of technology and U.S. foreign policy and serves as a go-to resource on critical technology issues for the diplomatic community and policymakers, while partnering with industry, academia, and government.
For more information, visit www.techdiplomacy.org and follow the Krach Institute for Tech Diplomacy at Purdue on Twitter, LinkedIn, and YouTube.