Krach Institute for Tech Diplomacy at Purdue Launches International Advisory Council, Expanding Global Reach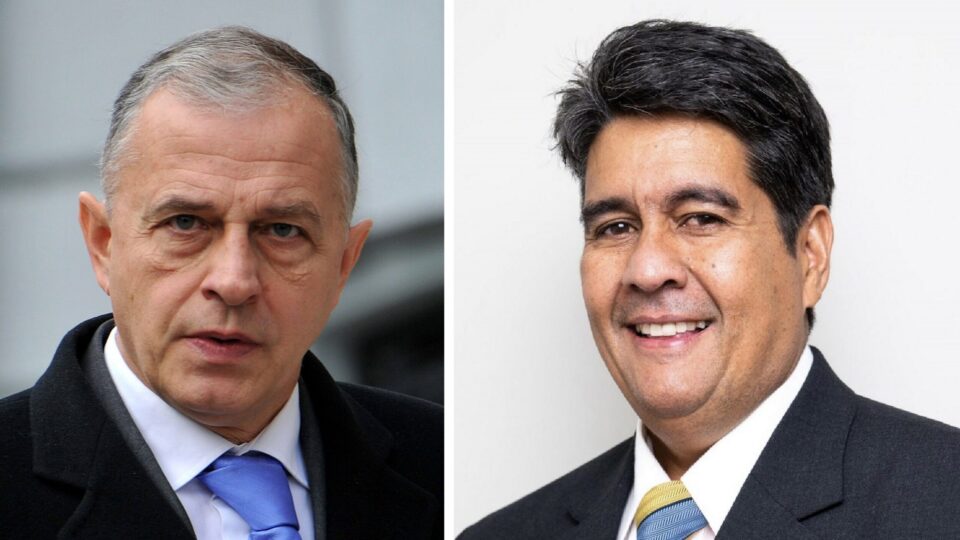 NATO Deputy Secretary General Mircea Geoană, Republic of Palau President Surangel Whipps Jr. Join Council as Inaugural Members
WASHINGTON – The Krach Institute for Tech Diplomacy at Purdue announced that two international members, representing both the Atlantic and Pacific regions, have joined its Advisory Council, broadening the Institute's reach as the premier global authority on using technology to advance freedom.
NATO Deputy Secretary General Mircea Geoană, a former Romanian Senate President, and Republic of Palau President Surangel Whipps Jr. will be the first international members of the Advisory Council of the Krach Institute for Tech Diplomacy at Purdue.
"Both of Mircea Geoană and Surangel Whipps  played a strategic role in building the Clean Network Alliance of Democracies which defeated China Inc.'s Masterplan to control 5G communications" said Keith Krach, the Institute's Co-founder and Chairman and 2022 Nobel Peace Prize nominee. "The addition to the Institute's Advisory Council  demonstrates the value of alliances in pursuing our vision of a freer world through trusted technology."
"Deputy Secretary Geoană is leading the efforts of advancing NATO's technological edge as Chair of the NATO Innovation Board, and his launching of DIANA, the Defense Innovation Accelerator for the North Atlantic. While President Whipps has broken new ground by implementing one of the most cutting-edge digital residency programs in the world to help create 'the Palauan dream,'" said Krach. "These distinguished leaders will not only be invaluable assets to the Institute, but our new Global Tech Security Commission in partnership with the Atlantic Council as well."
"With the support of Purdue University and our Advisory Council, the Krach Institute for Tech Diplomacy at Purdue has become the premier global resource for policymakers, academia and industry in the field of tech statecraft," said Institute Director Bonnie Glick. "General Geoană and President Whipps bring a wealth of real-world experience and expertise to our Advisory Council. We are honored to have them join us to help us build out the Institute's global reach, both across the Atlantic and across the Pacific."
Geoană became NATO Deputy Secretary General in October 2019, the first of that rank from any of the countries that joined the NATO Alliance after the end of the Cold War.
"We are in the midst of a real technology adoption race. Our competitors are moving fast in their effort to develop and use new technologies to undermine our collective security, and seek to undermine our democracies, our institutions and our values," Geoană said.
"We cannot take our technological edge for granted. So we need to move fast and drive ambitious change! No industry, no country or organization alone can cope with the risks and challenges that we are currently facing. Thus, cooperation is key, not only to develop new technologies more quickly, to strengthen our industrial base, but also to protect against adversarial technology transfers. We need to move together and work together without duplication and without unnecessary competition, with like-minded partners who share our values."
As President of Palau since January 2021, Whipps has vowed to stand up to Chinese aggression in the Indo-Pacific region, including territorial incursions on the small archipelago nation, and to strengthen relations with the United States.
"It's an honor to serve as an advisor to the Krach Institute for Tech Diplomacy at Purdue. As the head of state for the Republic of Palau, I witnessed firsthand the struggle for supremacy among those with economic, strategic, or military interest in the Indo-Pacific region," Whipps said. "Palau remains a close ally of the United States and a voice for the democratic rule of law against authoritarian regimes. Technology will play a critical role in the enduring freedom of our region, and I'm proud to partner with Krach Institute to foster our shared ideals."
The Krach Institute for Tech Diplomacy at Purdue is the world's first and only institution focused on Tech Statecraft, a new model of transformational diplomacy that integrates high-tech strategies with foreign policy tools and national security practices to ensure trusted technology is used to advance freedom. It brings engineering expertise to the intersection of technology and U.S. foreign policy and serves as a go-to resource on critical technology issues for the diplomatic community and policymakers, while partnering with industry, academia, and government.
As the nation's top economic diplomat from 2019 to 2021, Krach spearheaded the largest onshoring in U.S. history to secure the semiconductor supply chain; built the Clean Network Alliance to defeat the Chinese Communist Party's (CCP) plan to control 5G communications; and was the highest-ranking State Department official to visit Taiwan in 41 years. Krach was nominated for the 2022 Nobel Peace Prize for his work securing 5G, advocacy for Taiwan, and actions opposing China's genocide against the Uyghurs in Xinjiang.
For more information, go to techdiplomacy.org and follow the Krach Institute for Tech Diplomacy at Purdue on Twitter, LinkedIn, and YouTube.
Follow Keith Krach on Twitter at @KeithJKrach. You can also follow Mircea Geoană at @Mircea_Geoanaand Surangel Whipps Jr. at @Surangeljr.