Krach Institute for Tech Diplomacy at Purdue Calls for Bipartisan Leadership on Legislation to Enhance and Secure Technological Development
Private: Nick Farina
07.01.22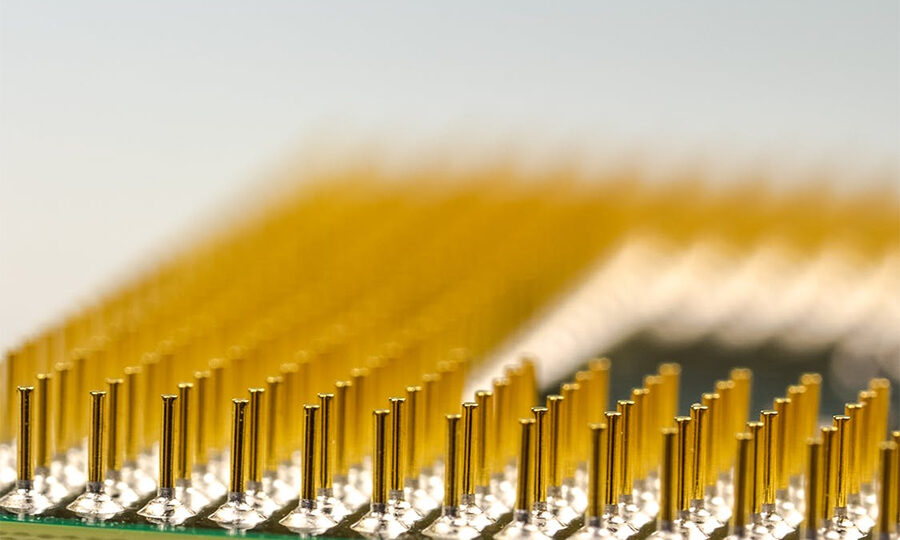 WEST LAFAYETTE, Indiana – As congressional leaders meet to resolve differences over legislation intended to bolster U.S. competitiveness with China and other countries over emerging technologies, the Krach Institute for Tech Diplomacy at Purdue University noted the importance of provisions to boost domestic semiconductor manufacturing and to secure supply chains.
The bipartisan legislation, passed in the House as the America COMPETES Act of 2022 and the Senate as the United States Innovation and Competition Act, would enhance American leadership on critical technologies like semiconductor manufacturing, artificial intelligence and quantum computing. Additionally, it would invest in strengthening supply chains and training Americans for work in emerging technology sectors.
"American leadership in technology, innovation, and democracy-promotion didn't happen by accident – it happened because of the extraordinary partnership between government and the private sector that has improved the lives of billions of people around the world and harnessed technology to promote freedom," said Bonnie Glick, director of the Krach Institute for Tech Diplomacy at Purdue and former Deputy Administrator of the United States Agency for International Development. "Today, we are at another crossroads. We must come to an agreement that encourages homegrown American initiatives around the manufacturing supply chain as well as allied foreign investment in manufacturing in the United States. We must  train the next generation of innovators and leaders in critical technologies like semiconductors in order to ensure global resilience at home and in allied countries."
Purdue is the first U.S. university to launch a comprehensive set of innovative, interdisciplinary degrees and credentials in semiconductors and microelectronics, part of a broad national effort to meet a demand for 50,000 trained semiconductor engineers over the next five years.
On Feb. 1, Glick and Keith Krach, the chairman of the Krach Institute for Tech Diplomacy at Purdue, signed a coalition letter applauding leadership of the House and Senate for agreeing to bring the U.S. Innovation  and Competition Act of 2021 to conference, and calling for swift action on passing final legislation.
###
The Krach Institute for Tech Diplomacy at Purdue is the world's first and only institution focused on Tech Statecraft, a new model of transformational diplomacy that integrates high-tech strategies with foreign policy tools and national security practices to ensure trusted technology is used to advance freedom. It brings engineering expertise to the intersection of technology and U.S. foreign policy and serves as a go-to resource on critical technology issues for the diplomatic community and policymakers, while partnering with industry, academia, and government.
For more information, go to techdiplomacy.org and follow the Krach Institute for Tech Diplomacy at Purdue on Twitter, LinkedIn, and YouTube.