Krach Institute for Tech Diplomacy at Purdue Applauds NASEM Findings on L-band Use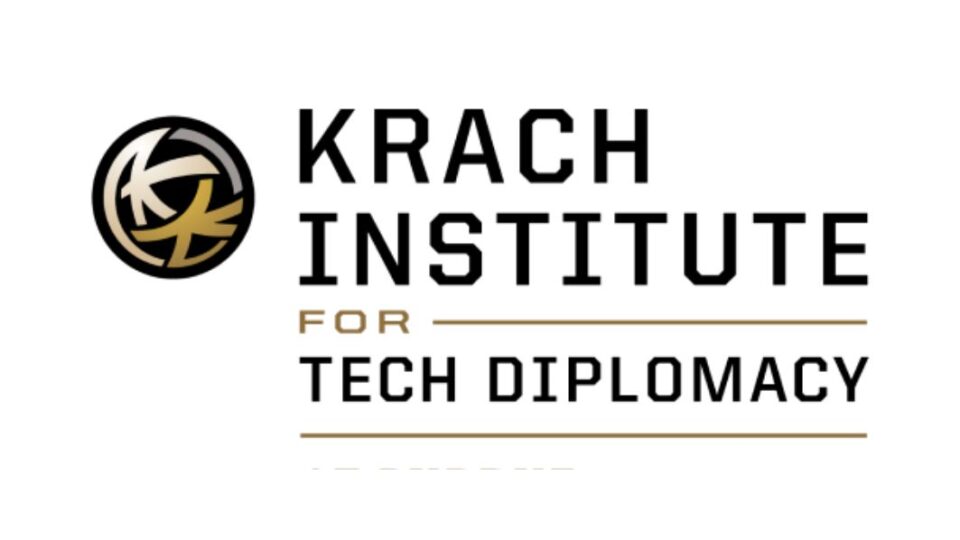 WEST LAFAYETTE, IN – The Krach Institute for Tech Diplomacy at Purdue applauds the September 2022 findings of the Congressionally-mandated National Academy of Sciences, Engineering, and Medicine (NASEM) review of Ligado's L-band spectrum and GPS. The outcome supports the FCC's 5-0 decision in 2020 to deploy the lower midband spectrum to "make more efficient use of underused spectrum and promote the deployment of 5G…[with] stringent conditions to prevent harmful [GPS] interference."[1]
One of America's most urgent national security priorities is the allocation of wireless spectrum for 5G-related innovation to combat the Chinese government's technological aggression. China's control over its public and private sectors streamlines its ability to deploy spectrum. A rapid, bipartisan U.S. response is required to close the gap.
"It is critical that our 5G networks are built with trusted technology to safeguard our freedom and maximize economic opportunities for Americans," said Keith Krach, Chairman of the Institute and former Under Secretary of State. "Spectrum allocation is essential to our national interest and lower midband spectrum is an important part of our country's advancement of 5G, 6G, and beyond."
The FCC and its engineers studied the benefits of deploying L-band spectrum and determined that America's GPS system would be protected. The National Academy has confirmed that L-band can be deployed safely. Purdue experts have also corroborated the findings of the FCC and NASEM. We encourage Ligado, DoD, NTIA, and the Department of Commerce to continue working together toward a mutually agreed upon solution leading to rapid implementation.
"As I have previously argued in Forbes regarding C-band, we must deploy available spectrum for 5G with urgency. L-band's unique characteristics enable faster 5G deployment while also accelerating the use of C-band and other spectrum for 5G," said Dr. Mung Chiang, incoming President of Purdue University and former Science and Technology Advisor to the Secretary of State. "This NASEM review is yet another validation of the sound technical work of the FCC, and we know GPS and L-band spectrum for 5G can be made to safely co-exist while helping advance next generation U.S. technologies."
The Krach Institute for Tech Diplomacy at Purdue believes that when America leads in technology, freedom advances. When the U.S. Government and the private sector come together around this principle, the most difficult problems can be solved. Americans deserve the economic and national security benefits that will come with U.S. leadership in 5G and beyond, and we support the immediate deployment of L-band spectrum toward that end.
[1] FCC Order 20-48 (April 2020) https://docs.fcc.gov/public/attachments/FCC-20-48A1.pdf. April 20, 2020 (Announced)—FCC Unanimously Approves Ligado's Application to Facilitate 5G/IoT Services (Conditions Will Protect Incumbents from Harmful Interference). "Today, the FCC announced that it has approved with conditions Ligado's application to deploy a low-power terrestrial nationwide network in the L-Band that will primarily support 5G and Internet of Things services. The order approving Ligado's application was adopted without dissent and will promote more efficient and effective use of our nation's spectrum resources and ensure that adjacent band operations, including the Global Positioning System (GPS), are protected from harmful interference."