From Purdue University: Purdue signs landmark U.S.-Japan agreement in semiconductors at G7 summit
The Krach Institute for Tech Diplomacy at Purdue today announced the creation of the Next Generation Tech Diplomacy Leaders Program following the acquisition of the Global Mentor Network (GMN), the world's leading virtual mentor network. The Institute's next gen program combines scholarships, fellowships, internships, virtual mentorship, leadership training and lecture series into an integrated platform to accelerate the development of tomorrow's transformational Tech Diplomacy leaders.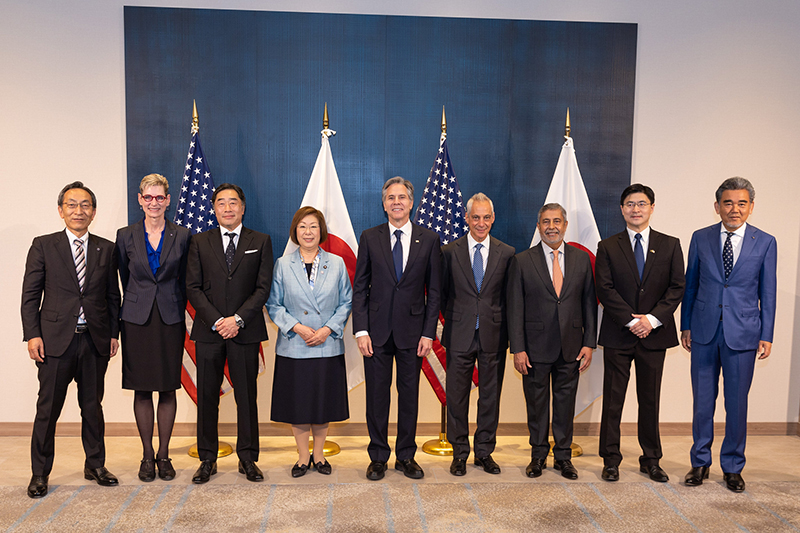 WEST LAFAYETTE, Ind. – Purdue University continues to be the world leader in creating vital partnerships in semiconductors.
On Sunday (May 21) in Hiroshima, Japan, Purdue President Mung Chiang signed another landmark international agreement, partnering with Micron, Tokyo Electron and other educational institutions in the United States and Japan to establish the "UPWARDS Network" for workforce advancement and research and development in semiconductors.
The announcement was made during this year's Group of Seven (G7) summit in Hiroshima, which also included the Quad countries and other world leaders. The agreement was signed in the presence of U.S. Secretary of State Antony Blinken; Keiko Nagaoka, Japan's Minister for Education, Culture, Sports, Science and Technology; and Rahm Emanuel, U.S. Ambassador to Japan. The signatories later had a meeting with U.S. President Joe Biden at the end of the summit.