Bipartisan TikTok bill is better than an outright ban, sponsors argue
Source: Washington Examiner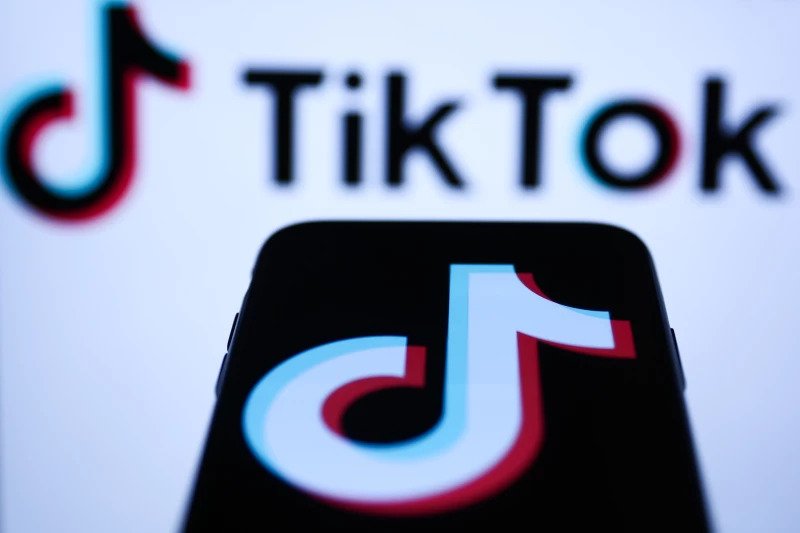 Sponsors of a new bipartisan, Biden-endorsed bill to crack down on the ubiquitous China-affiliate app TikTok say their measure would go beyond an outright ban and give the government new powers to neutralize threats from foreign tech quickly.
Critics — most notably, Sen. Marco Rubio (R-FL) — say the new legislation is an excuse to stop short of banning the social media platform over its ties to the Chinese Communist Party while making it look like Congress is doing something.
But the bill's supporters say that it would not only address the national security fears about TikTok, but it would also give the Commerce Department new powers to counter any other tech product that poses a danger to the U.S.
DISNEY DISTRICT BOARD SLAMS COMPANY, VOWS 'BIG CHANGES'
The legislation, the RESTRICT Act , introduced this week by Sens. Mark Warner (D-VA) and John Thune (R-SD), would require Commerce to establish a new set of guidelines to "deter, disrupt, prevent, prohibit, investigate, or otherwise mitigate" the conduct of companies based in China, Russia, and North Korea. The guidelines only apply if the company has access to "sensitive personal data" of more than 1 million residents.
Once the guidelines were established, the Commerce secretary could regulate, limit, or outright ban a company that ran afoul of them.
"We need a comprehensive, risk-based approach that proactively tackles sources of potentially dangerous technology before they gain a foothold in America, so we aren't playing Whac-A-Mole and scrambling to catch up once they're already ubiquitous," Warner said in introducing the bill. The bill was released with a dozen co-sponsors and is expected to receive more, according to staff.
Still, the bill would not automatically ban TikTok.
That is a weakness, in the eyes of Rubio, who has written legislation that would more straightforwardly ban the app.
"The White House has the power to deal with TikTok," Rubio told Fox News's Brian Kilmeade on Thursday. "They don't want to do anything on TikTok. What this bill does is it gives them the ability to say, 'Congress passed something, and it's bipartisan,' and it gives the illusion of action, but it's not action."
The administration does have broad powers to regulate foreign-affiliated companies through the Committee on Foreign Investment in the United States, an intergovernmental agency that reviews transactions between foreign countries and U.S. citizens. TikTok has been working with CFIUS for the last 18 months to reach a negotiated set of terms for avoiding a ban.
But the backers say that the RESTRICT Act approach would be more efficient and, because it would focus on technologies and threats rather than individual companies, more flexible.
"Rather than naming companies and going after companies, this would create a set of standards through which a bunch of different technology companies could be evaluated," a staffer involved with the bill's drafting told the Washington Examiner. The specifics of the rules would be left to the Commerce Department to determine but could include questions about data transparency or security.
"The RESTRICT Act actually strengthens the federal government's hand, creating a more robust backstop — such as an outright ban — if TikTok sought to challenge or refuse to comply with a divestiture order," Warner's staff told the Washington Examiner.
Keith Krach, the former undersecretary of state for economic growth, energy, and the environment under President Donald Trump, said the legislation would build on the Trump administration's efforts to restrict TikTok via administrative action.
"Both sides of the aisle were asking for a global tech security strategy," Krach told the Washington Examiner. "They were asking for a playbook, which we delivered on."
CLICK HERE TO READ MORE FROM THE WASHINGTON EXAMINER
"We appreciate that some members of Congress remain willing to explore options for addressing national security concerns that don't have the effect of censoring millions of Americans," TikTok spokeswoman Brooke Oberwetter told Forbes . "A U.S. ban on TikTok is a ban on the export of American culture and values to the billion-plus people who use our service worldwide."
The future of the RESTRICT Act is unclear, but with bipartisan support and Biden's backing, it is the leading legislation at the moment. "Momentum is strong and continues to build rapidly every day. The legislation, as always, will have a few twists and turns," Krach said.